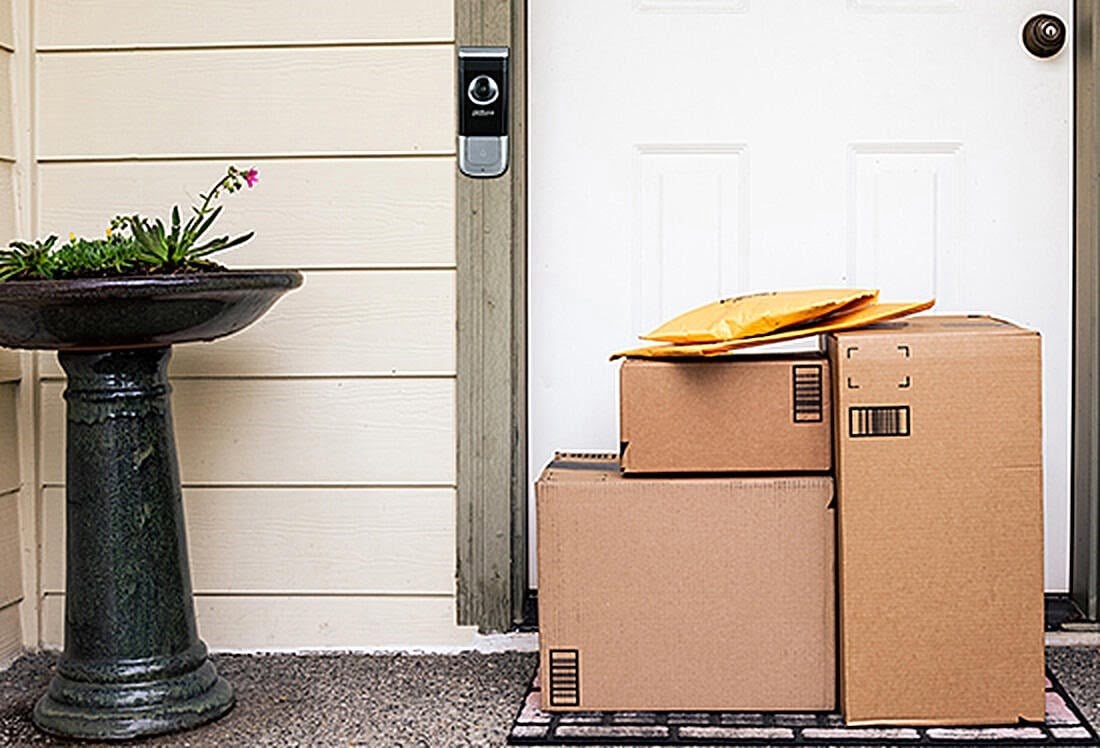 With the holiday season fast approaching, you'll need to be prepared for a lot more visitors and deliveries. Keep yourself and your packages safe with Dahua's IP Video Intercom Kit and 2MP WiFi Video Doorbell.
Dahua's IP Video Intercom Kit is a complete solution to protect your home from unwanted visitors and package thieves. The kit includes an outdoor station with a wide-angle camera, a full-color indoor monitor, and accessories to mount and power the kit. The indoor monitor allows you to see and talk with visitors and remotely unlock doors. The outdoor station includes a 2MP wide-angle camera with two-way talk for clear visibility over an area and easy communication with visitors and delivery people.
For those who prefer a smaller profile doorbell, our 2MP LincX2Pro WiFi Video Doorbell is the perfect option for you. As part of our LincX2Pro series, this doorbell offers Passive IR Motion Detection and transmits clear audio and video footage to a mobile device. With the 2MP doorbell, you can see and communicate with visitors without having to physically be there.
To learn more about our intercom kit and video doorbell, or to find the right solution to keep your home and gifts secure this holiday season, Contact Force Today!