Secure Your Home and Business with Force Security Video Monitoring
Get a quote to switch or install a new system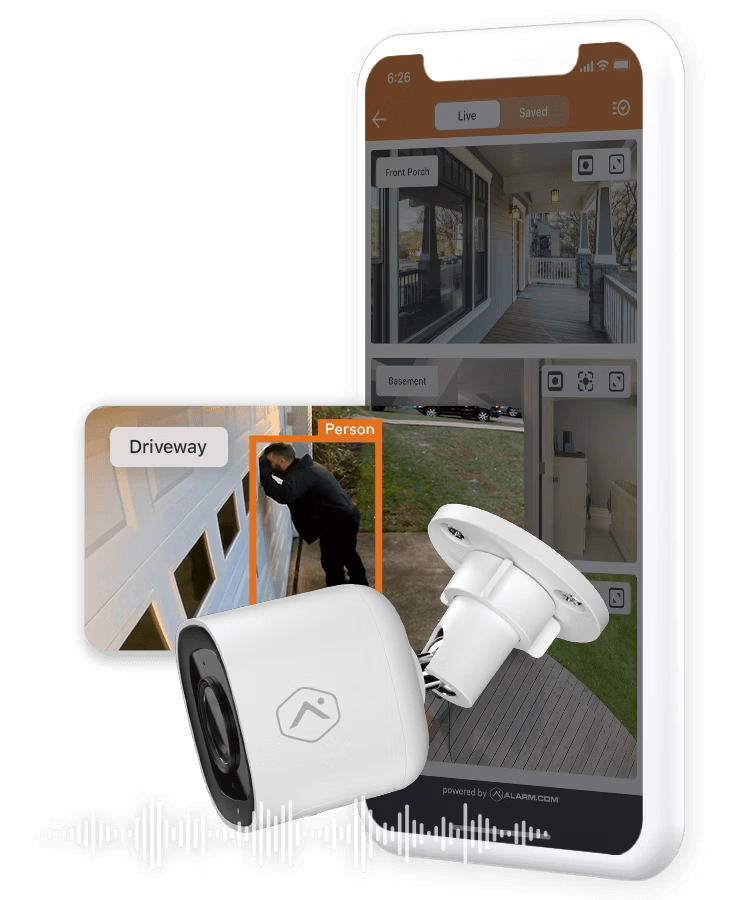 Your Eyes When You're Not There – Cutting-Edge Video Monitoring Solutions
Discover the most comprehensive Video Monitoring solutions designed for residential and commercial needs. Keep an eye on your family, pets, or business property with our advanced real-time surveillance technology.
Residential Video Monitoring
24/7 Live Recording
Experience peace of mind with our round-the-clock High-Definition recording. Utilizing the Stream Video Recorder (SVR), we provide secure, cloud-based video streams accessible remotely at any time.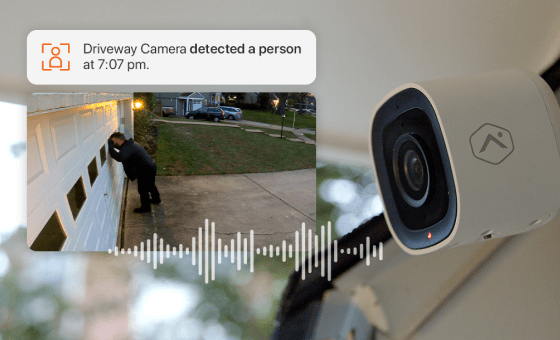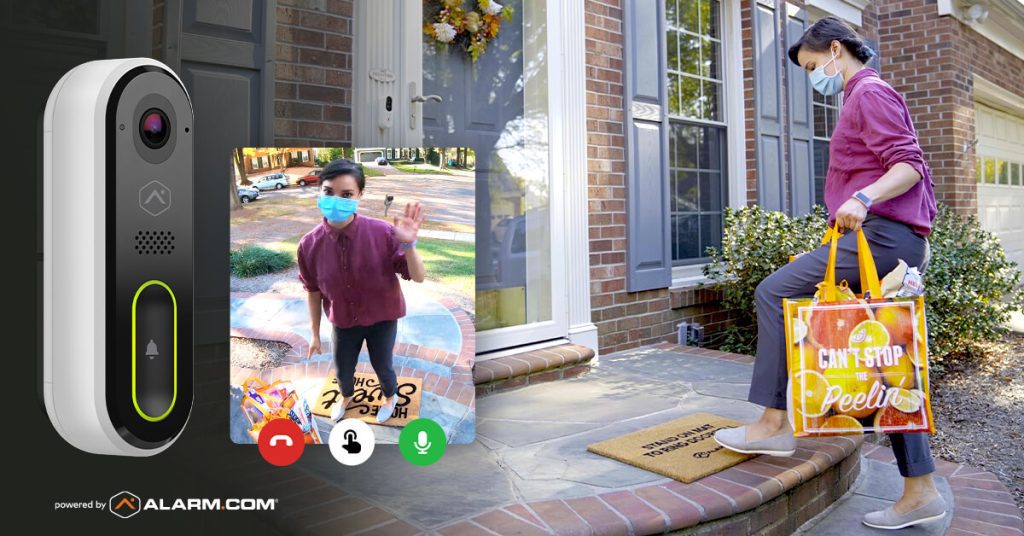 Live Streaming Video
Our live streaming feature allows you to monitor your home through any device with internet access. Adjust the Pan/Tilt camera to change the angle of your video feed and always stay connected to what matters most.
Event-Triggered Video Clips
Go beyond real-time monitoring with our Smart Clip Capture feature. It records video clips based on specific alarm events or triggers, offering an archived record that you can access and review at your convenience.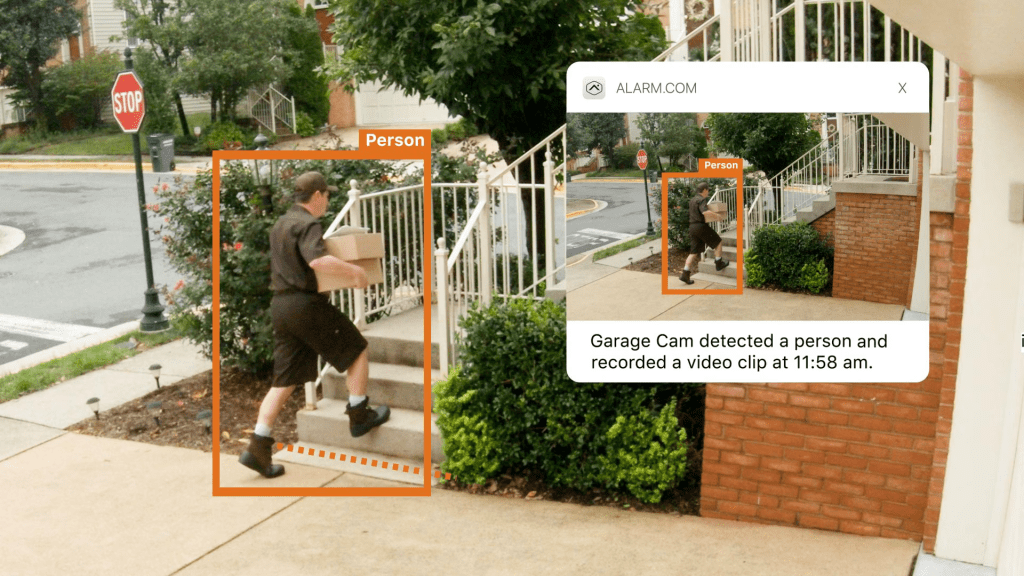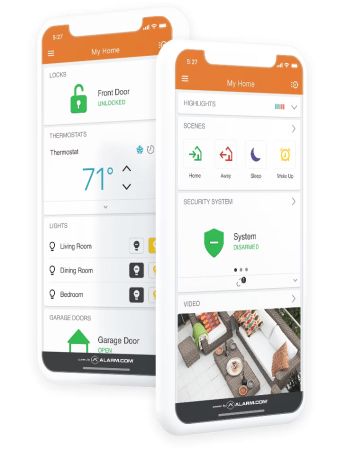 Video Alerts
Customize video alerts to receive notifications for activities that are important to you. Whether it's a front door opening or unexpected motion, stay informed through real-time smart video alerts.
Commercial Video Monitoring
Scalable Solutions
Designed for businesses of all sizes, our solutions can be customized to meet your specific needs, incorporating advanced analytics and high-definition video technology.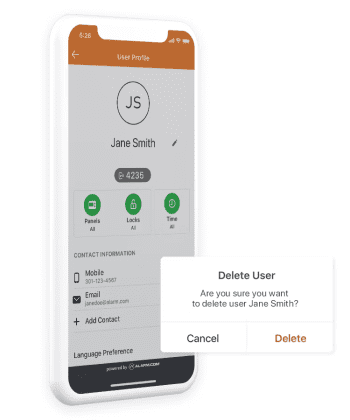 Remote Access
Securely access video feeds of your commercial property through your mobile device or desktop. Our cutting-edge technology ensures uninterrupted streaming and instantaneous alerting on potential security events.
Advanced Analytics
Implement intelligent video analytics to identify unusual activities automatically, triggering alerts or specific actions based on your preferences.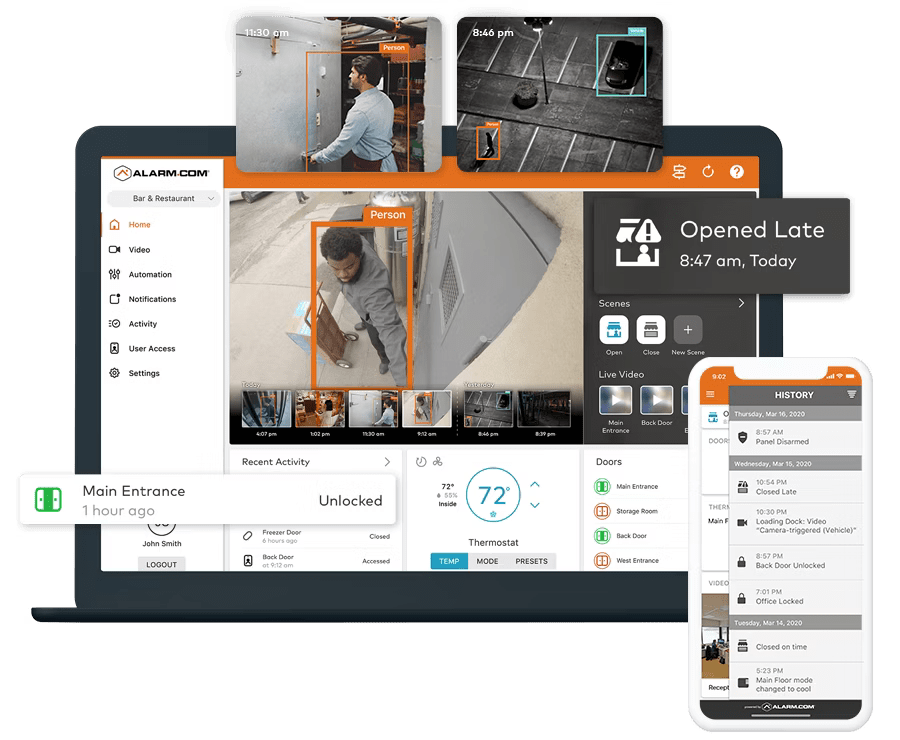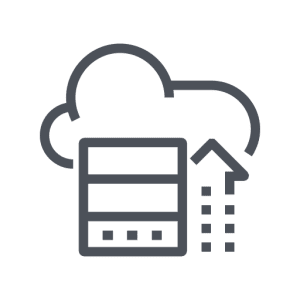 On-Site & Cloud Storage
Choose between on-site and cloud storage solutions to best fit your operational needs, ensuring your recorded video is stored securely and efficiently.
Ready to upgrade your home or business security with our top-of-the-line Video Monitoring solutions? Contact us today to learn more and get started. reach out to Force Security at 844-360-1234 for a free quote today!
Force Security
4065 Stanley Ave. Units 3 NIAGARA FALLS (ON) L2E 4Z1
Email: mark@forcesecurity.ca